Options Menu
The Options Menu is available to both the Send and Share features. It is activated once the files(s) are uploaded to the Digital Pigeon Server. This menu enables you to manage the sending/sharing options. The options between the Send and Share options are similar in functions but differs in labeling as indicated in below's comparison:
Send Options
The Send options allow you to manage the uploaded and sent files. Users who are added or part of the sent files are called Recipients.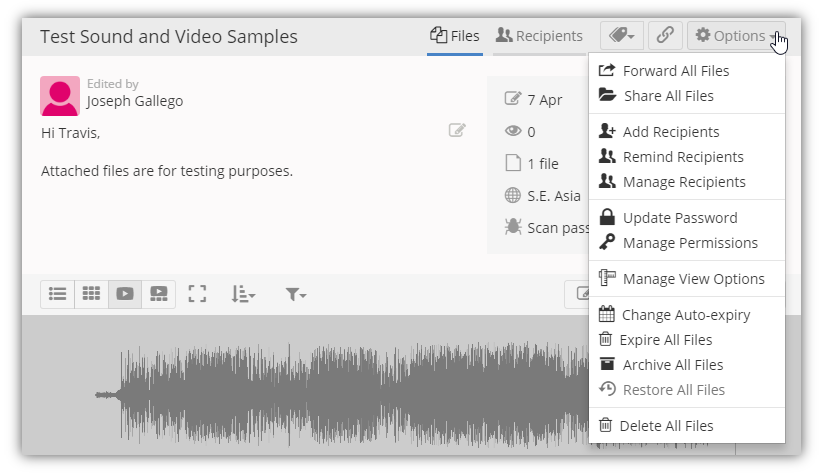 Share Options
The Share Options enables you to manage the uploaded and shared files. Due to its collaborative nature, users who are part of a discussion are called Participants.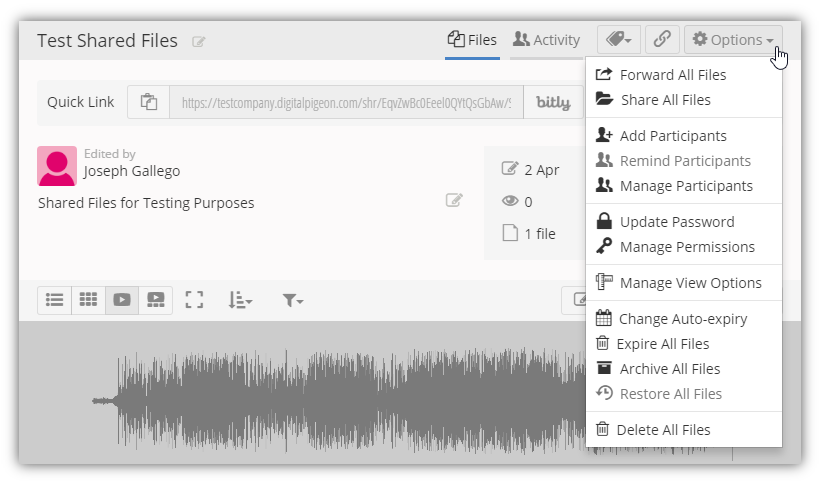 Features and actions that you can use within the Options Menu: