The Add Recipients/Participants option lets you add recipients/participants to an existing sent/shared files. Note that when using this option on a sent file, it will be displayed as Add Recipient, and on shared files as Add Participant.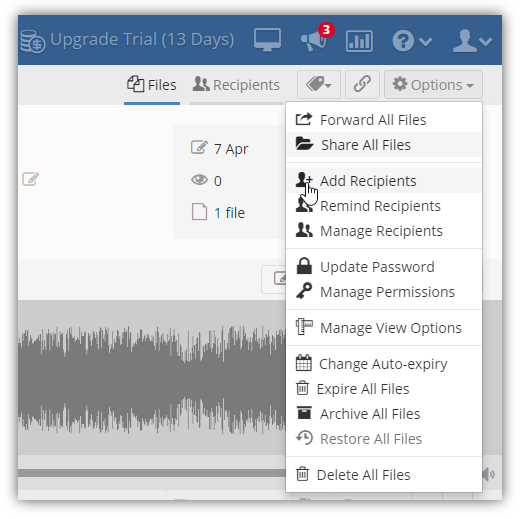 The image below shows the Add Recipients form wherein you can multiple recipients, include subject and message.
Note: enabling the Prompt me when I change files? option will prompt a notification when changes are applied to the selected sent/shared files.