In this section, you will learn how to manage sent/shared/received folders and files. Folders enable you to organise and classify uploaded files.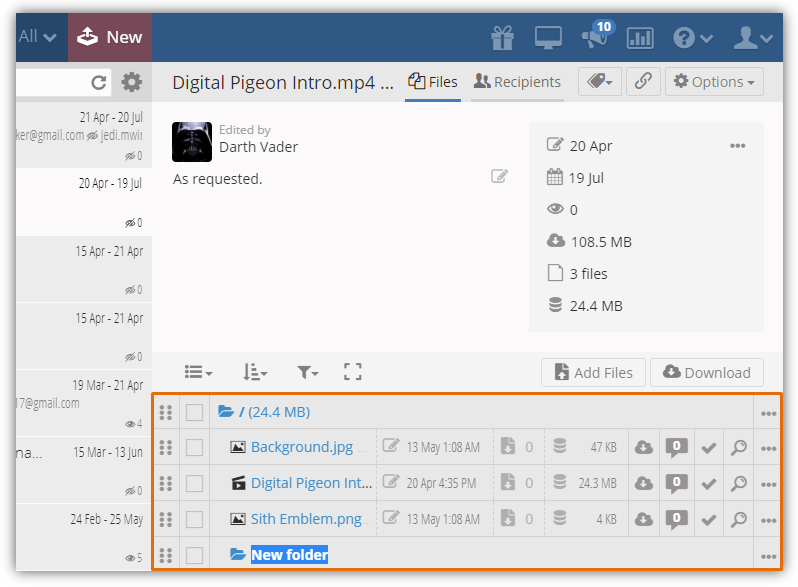 In the examples below, we use the Send feature to demonstrate how to manage folders and files. These methods are also applicable to shared and received files. Managing folders lets you do the following tasks:
It is worth noting that received files may allow you to create folders using the More Options button. The Folder Structure within the received files indicates that you can create and manage folders and files.