When using the Digital Pigeon desktop application and an issue arises help staff may ask you to submit the app logs. The team will then be able to look over them and hopefully find the source of the issue you are experiencing. The following steps will go over the process to submit the logs.
1. Open the desktop application and look for the " Help " menu in the top left corner.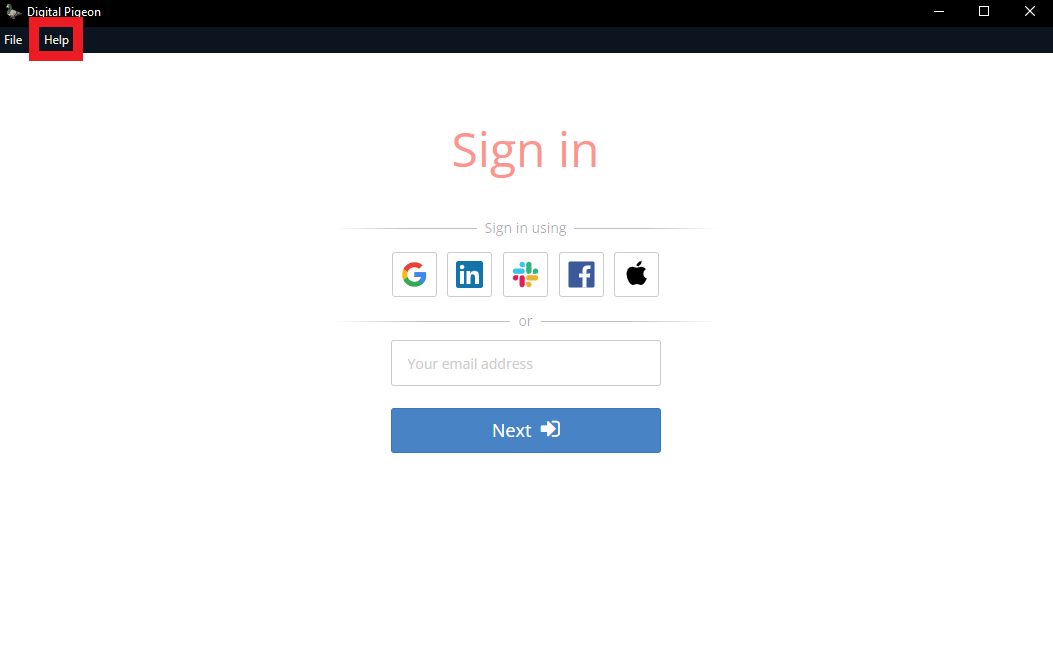 2. Open the " Help " menu and look for the " Submit App Logs... " option, select it.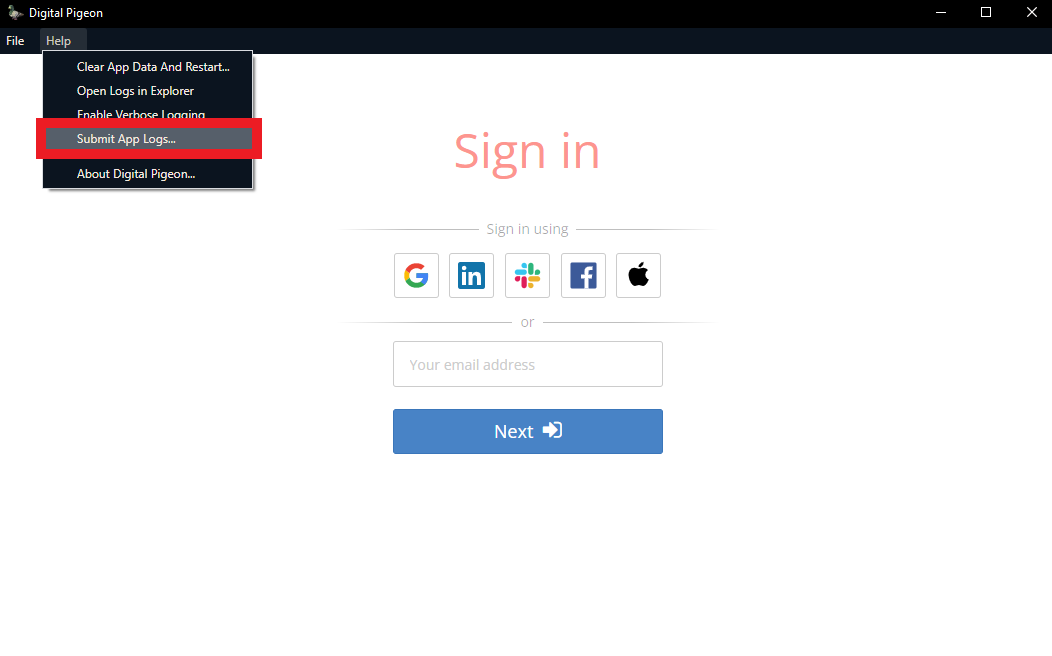 3. Fill in the required fields and then select submit.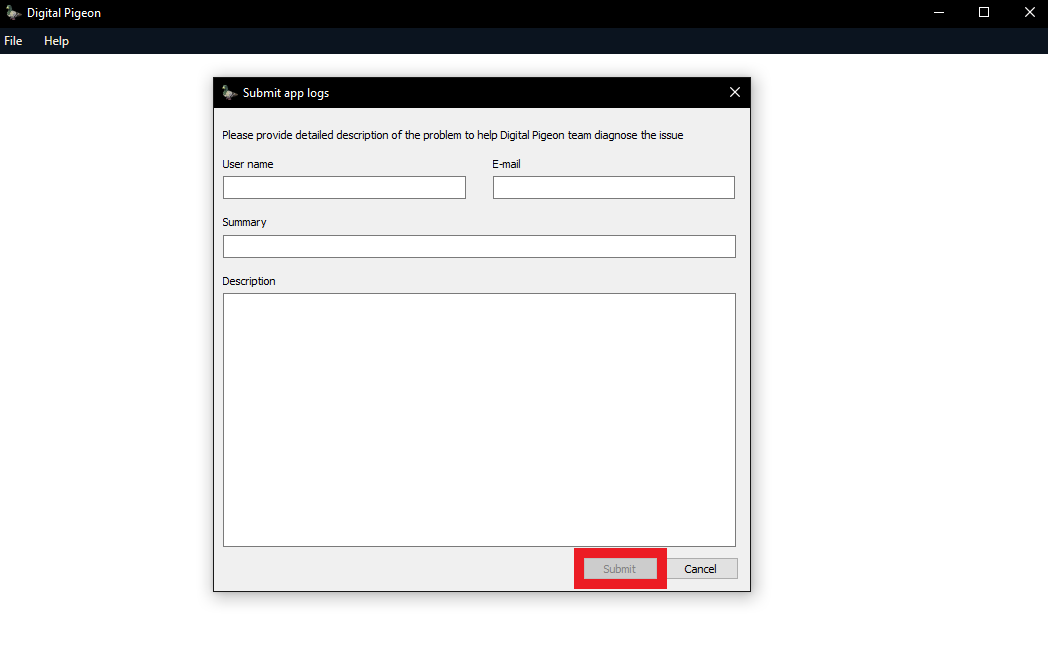 For Mac users the process is very similar however the " Help " menu will instead be found along the menu bar under the " App Menu " section.