The feedback and approvals feature enables you and your recipients/participants to communicate within the Digital Pigeon's file preview page. This feature makes communication seamless through feedback exchange and expedites file approval/disapproval in the same page.
To use this feature, you must first enable the Feedback and Approval of the previewed file. By default, feedback and approval are disabled and needs to be configured before you can use this feature. Once enabled, you and your recipients/participants will now be able to add comments and approve/disapprove files.
Feedback and Approval Flow

The illustration below shows the feedback and approval flow. Here's what happens when the file owner enabled the Feedback and Approval feature and recipients/participants using it.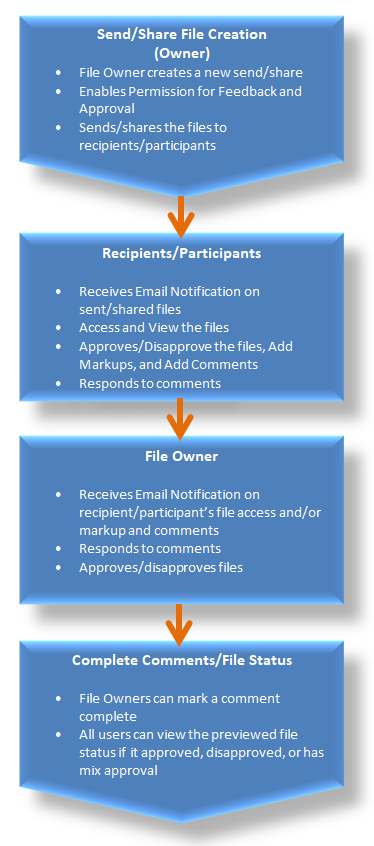 Recipients/Participants

After enabling the Feedback and Approvals option and sending/sharing the files, recipients/participants will receive an email notification. They can access the sent/share files by clicking the View Files button within the email message.
Note: recipients/participants can also manually login to Digital Pigeon to access sent/shared files.
Recipients/participants will be directed to the sent/shared files wherein they can do the following tasks:
View Previews

Add Feedback

Markp Files

Approve/Disapprove Files
File Owners

File owners will receive email notifications when recipients/participants viewed the files for the first time and/or when they add markups and comments on it. In addition, file owners can Respond to Comments and mark them as complete. See Marking Comments as Complete.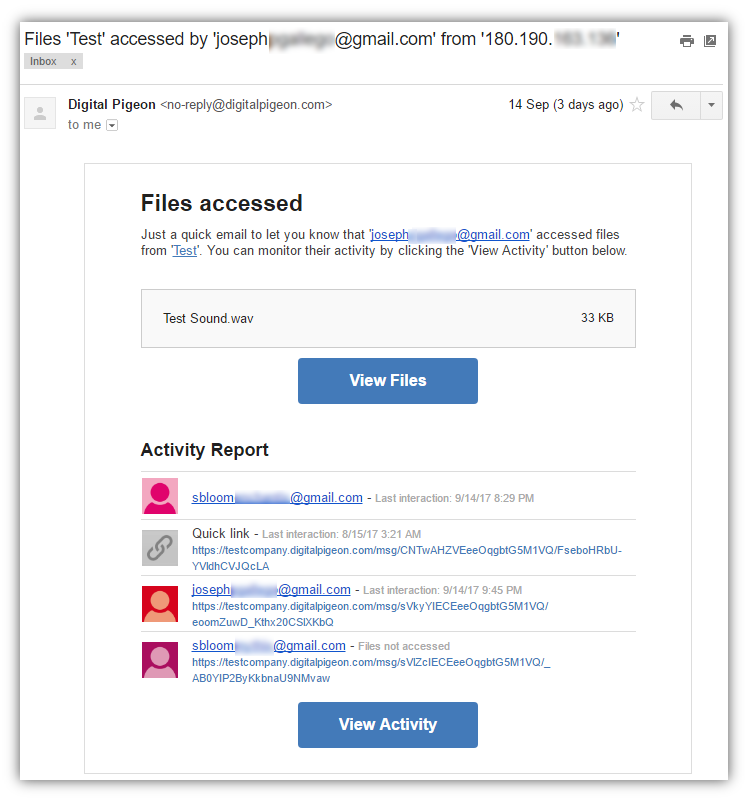 File Status

In the main file preview page, you can view the file status at a glance as icons indicate its current status.When all the file comments are approved, a Green Check icon will appear on the file's upper right corner.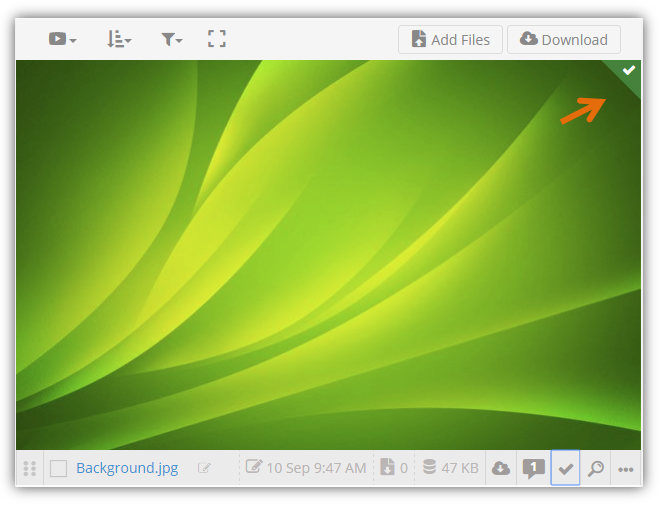 Disapproved file comments display a Red X icon, this means all file comments are disapproved.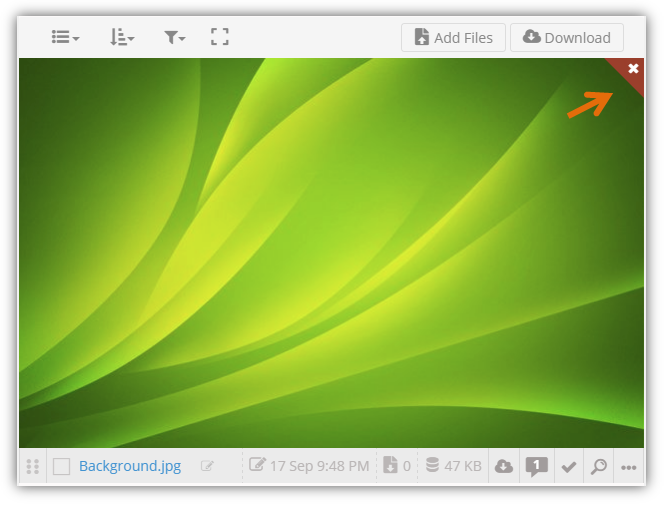 Mix approval displays a Yellow - icon. Mix approval happens when multiple users approve/disapprove the files; hence, the icon may change from approved/disapproved (Green/Red) to mix (Yellow) if this is the case.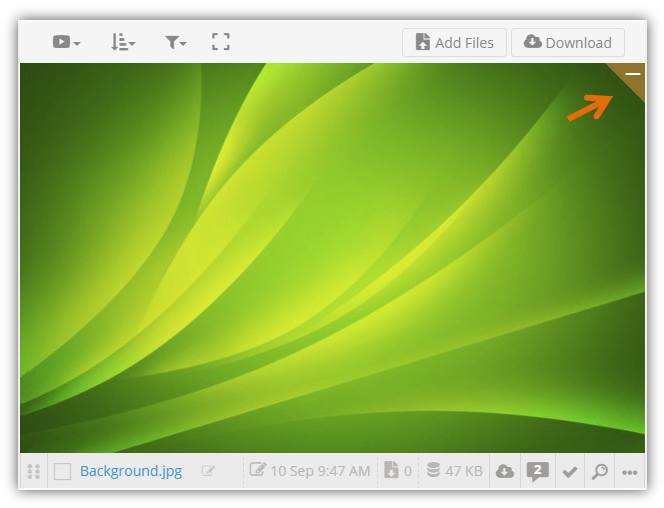 In addition, notable icons within the main file preview page activate when you hover your cursor over the files. These icons are the Comments (Conversation Bubble icon), Approve (Check icon), and the Disapprove (X icon). Selecting the Comments icon will direct you to the file preview page while clicking the Approve/Disapprove icons will mark the file as approved/disapproved.