Adding Feedback/Comments
Recipients and participants can add feedback to files you sent/shared to them if you enabled Feedback & Approvals. As the file owner, you can exchange feedback with recipients and participants using the same method.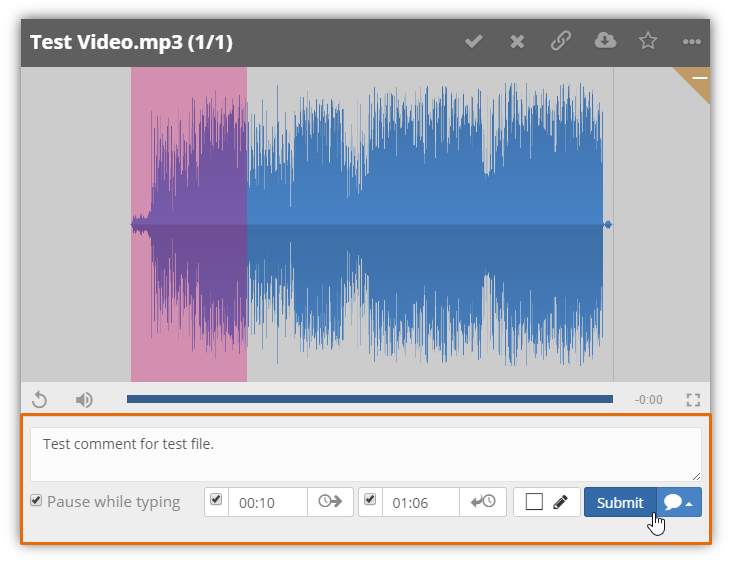 Once the recipients/participants access the files preview, they can add comments using the Comments field. After adding comments they click on the Submit button to submit their feedback or use the Conversation Bubble icon to submit and approve/disapprove the file.
Replying to Comments
Digital Pigeon enables you and your recipients/participants to communicate within the previewed file. In this manner, comments, instructions, or file notes will be acted upon and expedite revisions/suggestions without having to login to another communication platforms. Existing feedback allows responding to comments and creates a thread of conversation within the previewed file. All users can click the Reply link to add replies to existing feedback.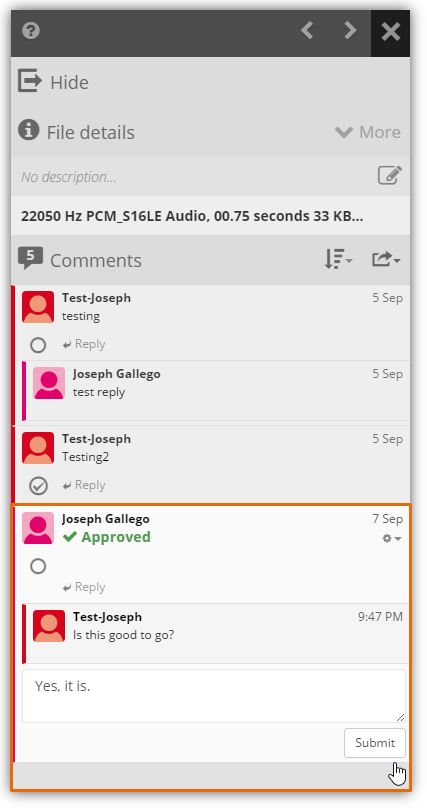 Marking Comments as Complete
This is only available to file owners. It lets you mark comments complete on a previewed file by selecting the Mark Complete radio button under the recipient/participant's profile picture in the Comments section.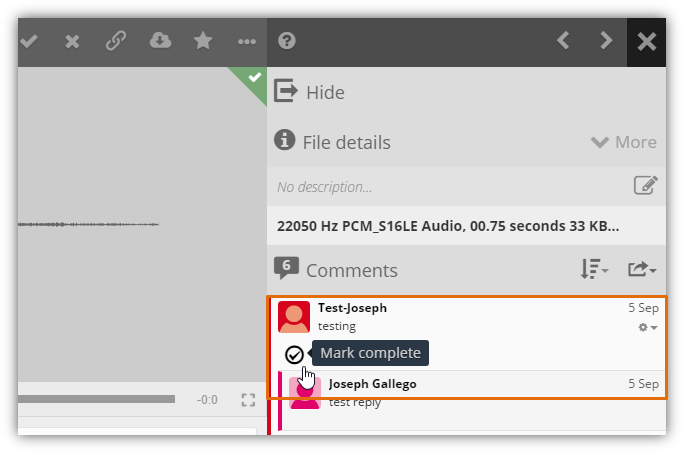 Sorting Comments
In the Comments section, the Sort Comment menu enables you to sort comments according to your preferred sorting order. You can view comments sorted by:
Oldest
Newest
Timecode
Commenter
Completed
Exporting Comments
The Export Comments menu allows you to export comments to text file or CSV formats. This feature is available to both the file owner and the recipients/participants.
To use this option, the Comments section must be expanded.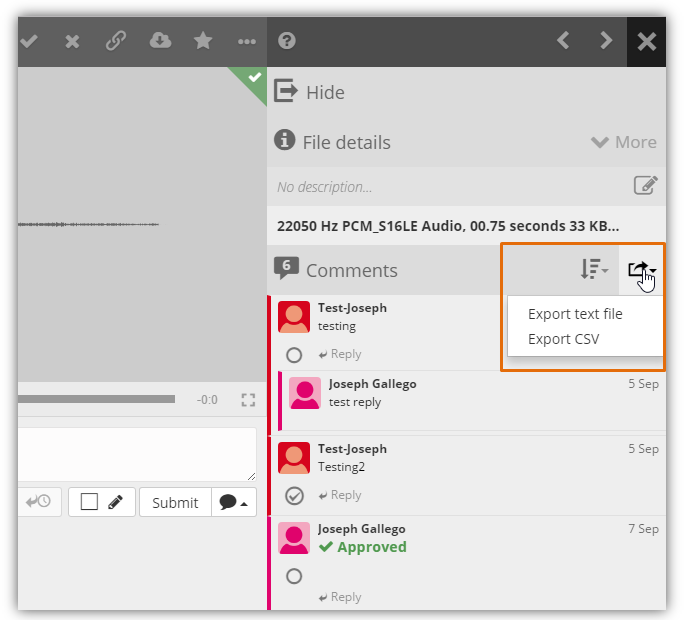 Click the Export menu and select the preferred format to export:
Export text file: selecting this option will download all the comments within the previewed file in a text file format.
Export CSV: selecting this option will download all comments, markups, and other relevant information within the previewed file in a Comma Separated Values format. This is mainly useful for importing into other tools (i.e. Spreadsheet applications)
Deleting Comments
File owners and recipients/participants can delete a comment on a previewed file. However, recipients/participants are only allowed to delete their own comments. On the other hand, file owners have the ability to delete all comments without restrictions. To do this, hover your cursor over the comment date to show the Delete icon.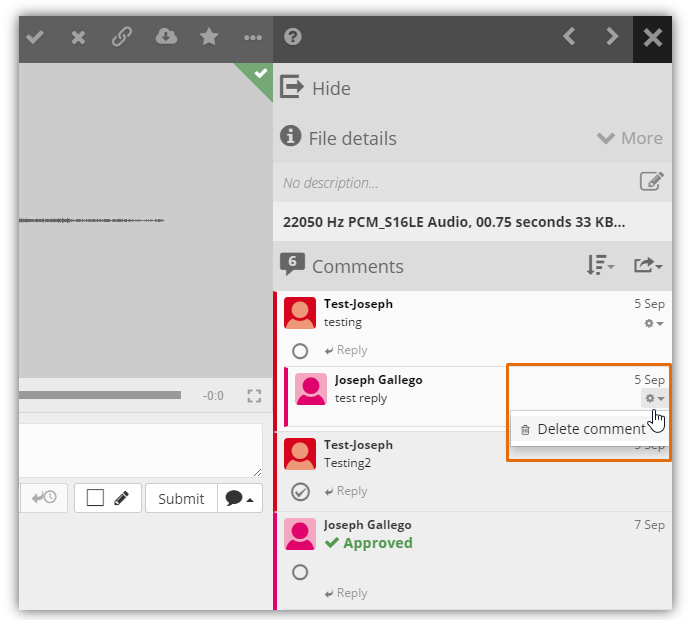 Click Delete to remove the selected comment.
Note: ensure to delete the right comment as there is no confirmation of this action. Removed comments are no longer displayed.