The Tags tab enables you to manage the general and contact groups' tagging functionality. This functionality enhances your classification, categorising and organisation operations.
In the Sidebar Menu, click the Management feature to open. You will be directed to the Management page where you can manage and configure your Digital Pigeon account, profile and other settings. To create, update or delete tags, click the Tags tab to expand.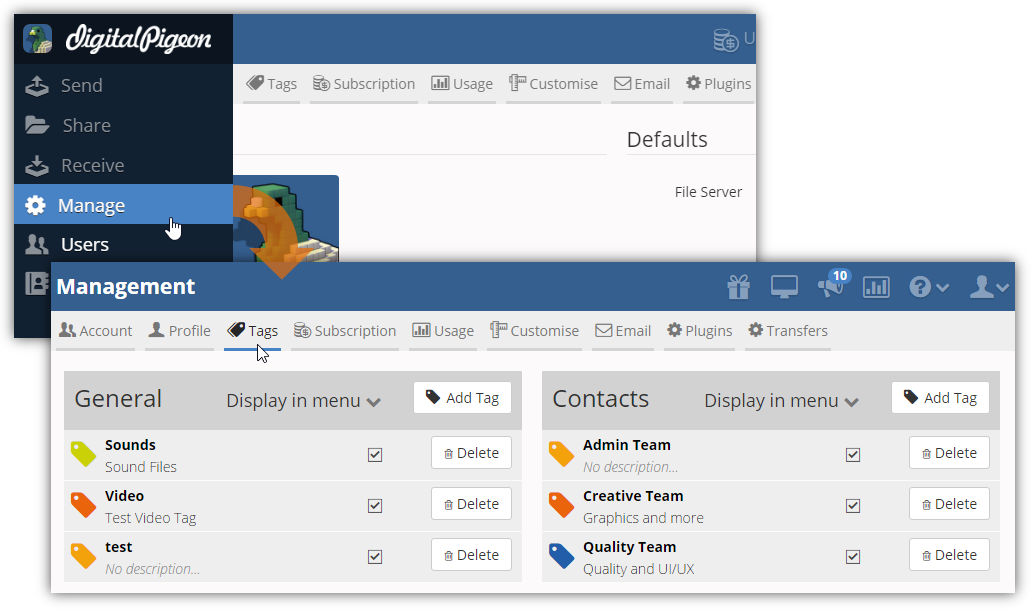 In this tab, you can create the General Tags which can be used for uploads and Contacts Tags that can be used to create contact groups for usage in Send/Share functionality.