Searching files using tags saves your valuable time looking for for the files that you want to view. The Tag functionality helps classify files accordingly, so when you apply tags to these files, you can filter your search using the tag name.
This method is applicable on Send, Share and Receive features. To initiate a search using tags as a filer, click the Cog icon to the right of the Search field to activate the Advanced Search Options. Find the Tags field and enter the tag name, as you enter the name, auto-fill will suggest existing tags for you to choose from.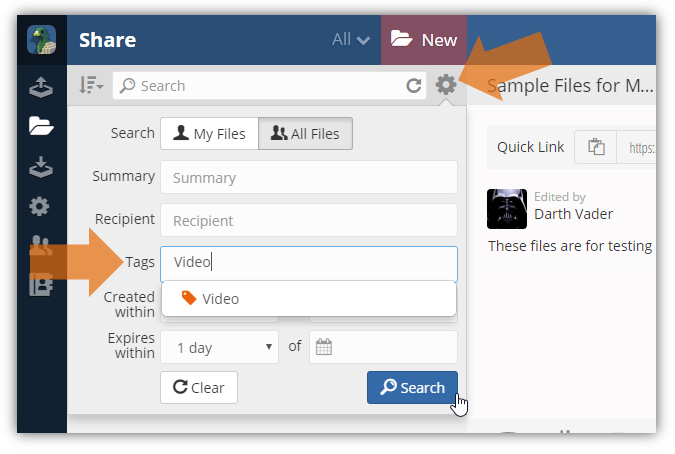 After entering the tag name, click Search to start the search.