The Subscription tab houses all information of your current plan. In this tab, you can view your plan's details, change your plan, update your credit card details, view past payments, download invoices or cancel your subscription.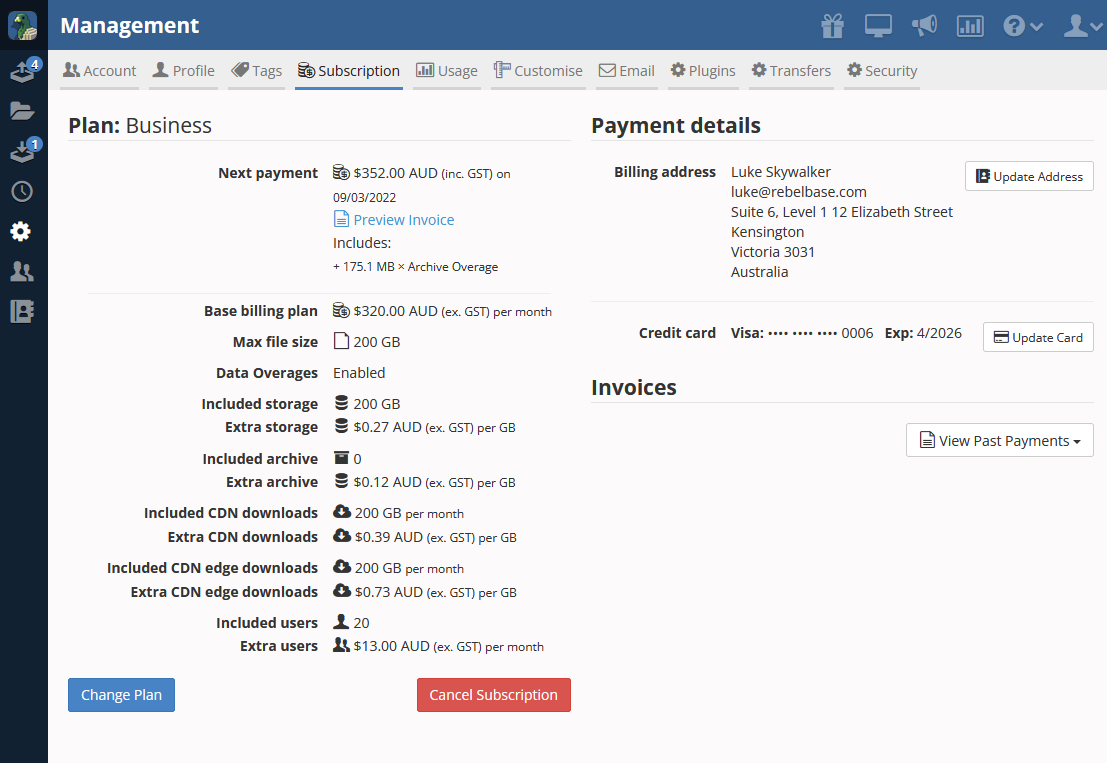 This section of the documentation will guide you on how to do the following:
Lastly, this section also covers the Grandfathered Plans or previously offered plans.